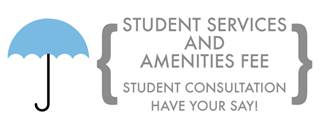 Following submissions from Flinders University Student Association (FUSA), Flinders One and other University units responsible for the delivery of student services and amenities, the SSAF Budget Advisory Committee has developed a Provisional SSAF Budget Allocation for 2015.
As part of the student consultation process, the University is now inviting comment on the proposed SSAF expenditure priorities.
Please click here for more information on how you can have your say.