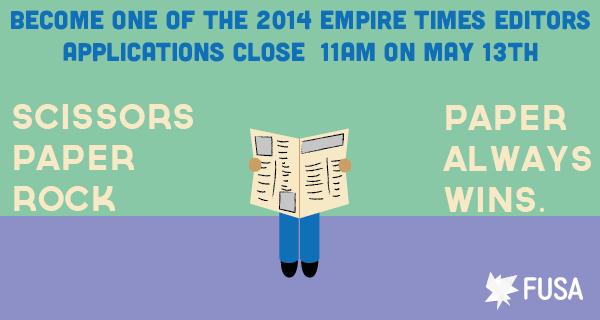 Empire Times prints 10 issues a year, over the academic year. Empire Times has three student editors. We are on the look out for three new editors.
Want to be in charge of a magazine? Have you seen The Devil Wears Prada? It's a lot like that except no one goes to France, Meryl Streep isn't here and everyone's much nicer.
Do you consider yourself a jack of all trades? If not we can train you to be, you just need to be willing to learn about print, web, social media and graphic design.
You can check out the mag here – http://fusa.edu.au/empire-times/et41-2/
Details of the role attached and available via http://fusa.edu.au/job/et_editor/