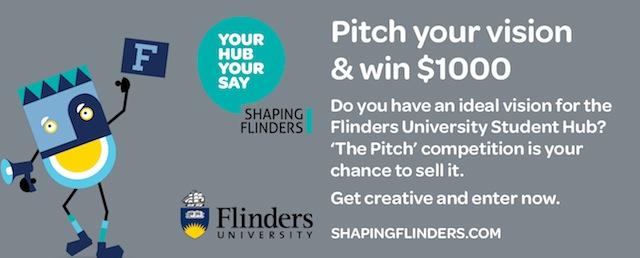 Do you have an ideal vision for the Flinders University Student Hub? 'The Pitch' competition is your chance to sell it.
All you have to do is present your Student Hub vision using a medium of your choice – it could be video, audio or a short story. Submit your vision via fusa@flinders.edu.au and you'll be in with a chance to win the major prize of $1000 in cash.
The Student Hub will be the vibrant heart of Flinders University and a place for students and staff to learn, relax and socialise. The Hub will be both physical and virtual in structure, recognising the diversity of study behaviours at the university. To find out more, visit shapingflinders.com
Get creative and enter now. Full details are available on the Shaping Flinders website.
Ian McBain
University Librarian