On 16 December FLO will be getting a facelift, as part of the regular FLO upgrade cycle.
There will be a period of downtime for the FLO upgrade to occur, during which FLO will not be available; 7pm 16 December to 9am 17 December
Whilst the software underpinning FLO will remain the same, the interface will be refreshed. This will bring about some significant benefits, including:
A more contemporary look and feel
Better ability to control the way topics are viewed on the dashboard
Improved navigation
More mobile friendly
A timeline feed for students showing upcoming due dates
Easier access to recently visited topics and activities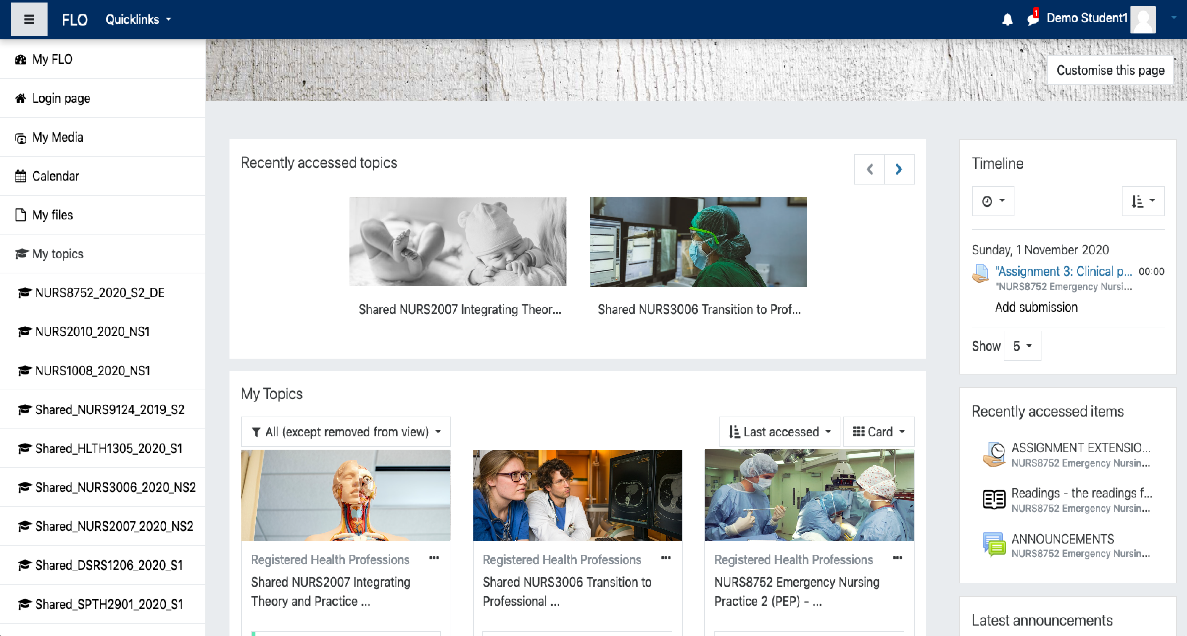 More information about the interface and other changes is available on the FLO website.